Whilst we hear lots about how non-breastfeeding mums are
made
to feel guilty, the emotions of a breastfeeding mother seem rarely discussed.
Perhaps it's because only a tiny percentage are still exclusively feeding at 4/5 months? Or perhaps it's just because it's considered "best" anyone doing it must therefore feel splendid?
I noted several years ago on mainstream parenting forums, that the number of mums who commented they felt pressured or "guilted" into stopping breastfeeding wasn't negligible.
It seems for as many mums who feel guilty bottle feeding, there are as many who feel our culture is generally anti-breastfeeding and works against the breastfeeding mum.
The scenario generally goes like this - mum is having some sort of problem, most people don't know enough to help resolve breastfeeding problems and so the well meaning health professional, partner or other family member (who often genuinely
want
to help) reverts to what they know - not breastfeeding.
Mothers are told that introducing a bottle will make life easier; perhaps if baby is unsettled or suffering with colic, not gaining weight as well as hoped or if mum is very tired. Breastfeeding can be undermined with "hungry infants" as mothers read tales from others whose baby was never settled until they had a substitute - or the relative who points out baby is obviously not "full" and he takes after his dad as he was always hungry and needed a bottle too - after all he's a big baby....
Some mums speak of "anti breastfeeding relatives", who go beyond just trying to help and imply mum is being selfish by breastfeeding; instead they want to cuddle and give a bottle. Other talk about relatives repulsed that mum is going to breastfeed in public and friends who doubted just milk from mum would be "enough".

Then add in to the equation that we are still discussing whether it's even appropriate for mothers to feed their baby human milk in public.

Mothers it would appear

feel

judged however they feed.

For mums who don't want to stop breastfeeding, a range of emotions can follow. Self doubt, confusion, mingled with hormones and tiredness. Some speak of feeling "selfish" for wanting to continue when their baby would probably be happier on a bottle; others say they feel guilty for making things hard for the family, by being stubborn and wanting to continue when everyone is saying bottle feeding is "good enough". Some with feel guilty at using NHS resources in a bid for help, others that they've been told older siblings would understand bottle feeding better.

As the baby gets older many hear that surely he should have a bottle as well by now, or won't he get too attached if you don't get him off it? Surely you must want freedom? Give a bottle so I can take him whilst you go out!

Mums comment they feel guilty they are "too attached" as they don't always want to leave baby or concerned they are "addicted to breastfeeding", because they don't want to stop even though baby is now not newborn and even guilt they enjoy the bond with their baby!

Breastfeeding guilt comes in many guises and it's interesting to see how it's dealt with. I can't tell you how many breastfeeding calls I take start with "I hate breastfeeding and want to stop", but quite often a further chat highlights what the mums means is "I hate

the current situation

and want it to stop". The fact is problems are common and help is sparse. For many, especially those with a difficult or traumatic birth or with only non breastfeeding peers- breastfeeding can be hard, really hard!

Mums are often told "if it's getting hard, don't feel bad if you have to give a bottle - not everyone can breastfeed" (when the opening question was in no way related) or "giving a bottle was the best thing we did!", sometimes followed by the old classic "happy mum = happy baby". Perhaps by now not knowing what else to do, mum decides to stop, and for a while at least

does

feel better - because the situation has stopped, or because the dad or relatives are now happy, or the health professional has now relaxed since she is working with a substance she understands and can measure.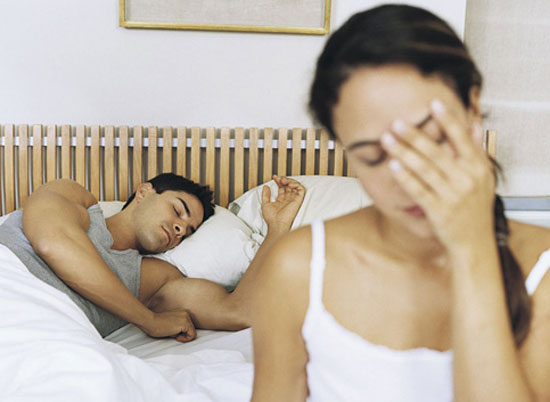 But what is often forgotten is that breastfeeding is a deeply emotive, primal drive - and down the line women can easily feel short changed they didn't get the experience they expected. When partners are back at work and no longer doing nightfeeds with gusto, and the health professionals have backed off. In fact the last infant feeding survey found 71% of mums would like to have breastfed for longer, and it's not uncommon for feelings to change from relief to uncertainty. At that point of course, the breastfeeding guilt switches to bottle feeding guilt - the one we hear so much about.
And so the cycle continues in a society which seemingly effectively support nobody...
Some quotes from mums about their breastfeeding experiences found on parenting forums (all reproduced with authors permission)
"

My son is now 11 weeks old and exclusively breastfed. From day one my mother in law has asked me when I intend to give it up and when am I going to give him solids. She still asks me now, every time I see her. She doesn't like that she can't settle him because I am the only one with the mil,k and will say 'well if mummy would just give you a bottle I could feed you, but she doesn't so I can't". I could express for her if I wanted to and I have done once or twice, but this doesn't seem to satisfy her so I don't bother anymore.
I've also had a lot of pressure from my sister in law (who doesn't even have kids) to combination feed. She thinks I should only breastfeed once in morning and once before bed. I don't know why but she thinks it would be easier for me though, as I would have to sterilise and make up bottles!

"
"

I would love it if everyone knew how hard it can be, and how when we're struggling in the first few weeks, to have your partner, mum, well anyone saying just give him a bottle - get some sleep - combination feed so you can rest - IS NOT HELPFUL. What we need in those first few weeks of horrendous problems if we face them, is for someone to stand next to us like a football coach urging us on and telling us how good we are doing. We need someone to recite all the normalities of the problems. We need to hear the stories of success and hope! I really wish my family and friends had known what I have since learnt on my rocky path of breastfeeding

."
"

I didn't manage to breastfeed my first through exhaustion, pressure to bottle feed from family and poor advice from midwives. Second time around, I had the exhaustion and the pressure to bottle feed BUT I had amazing support from a good friend of mine who is a trained breastfeeding peer supporter. Every time I had a wobble and almost gave in to the pressure, she was there explaining what was happening and why; her encouragement was and is fantastic and really made the difference. This time baby is 8 months and we both still love breastfeeding

.

"
So what do you think? Got guilt?